Steve Bartylla on New Stands
TOD
This is going to be a pretty generic TOD for a bunch of you, but hope it serves as a reminder.
With ssns winding down, many of you have already filled your tags, while some of us are still out there swinging. For those still struggling to fill tags, take a step back and try to take a fresh look at everything that's going on. You can never say never, but odds typically aren't great that the same stands you've been failing to kill Mr. Big from all ssn are suddenly going to drop him in your lap.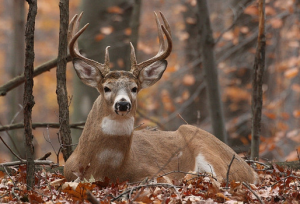 Instead of crawling into those same tired stands, hoping something will magically change, try to force your luck to change. Job #1 is inventorying the remaining bucks. Shift cams to promising late ssn food sources (areas of good acorns still remaining (check them to be sure they're not wormy or rotten), corn, beans, cereal rye, winter wheat, clear cut regrowths and so on). Find one, preferably a couple, bucks you want to kill, formulate a game plan for doing so and make it happen. If a ne stand site or two are required, get them up and then hunt them smart….Make your luck change!
Steve Bartylla on New Stands
If your tags are already full, and the neighbors aren't still going strong, get out there and start laying the ground work for next ssn. Scout those areas you've left alone. When scouting, keep in mind that your goal isn't to find sign. Your true goal is figuring out how deer in general and as specifically as possible how mature bucks used that area. Where is Mr. Big bedding? Where are the family groups bedding? Where were they feeding? How are they getting back and forth? How are mature bucks cruising the area? Don't strive to find the sign. Strive to learn how deer are truly using the ground. Why are they bedding there, traveling that trail, selecting that food source, scraping a bunch in this little area, rubbing a bunch in that, cruising the edge of the thicket and so forth. When they do these things, where are they coming from, where are they going and how exactly are they getting there?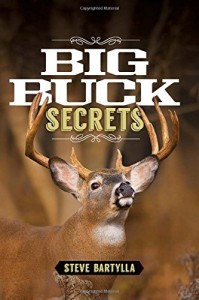 Steve Bartylla on New Stands
No, you aren't going to have definitive answers, and the majority will be educated guesses and you may even be wrong on some. Still, it's finding those answers that allows us to use our best weapon to it's fullest capabilities in filling those tags next year….our brains.
For those that control/manage their grounds, take another look at your plans and ask if anything this past ssn has shown you makes altering plans the best approach or if one should merely continue on their current habitat improvement plans. Anyone that follows my work hardly at all realizes I'm all in on planning before acting. That said, always remain rigidly flexible. When the deer or habitat tells you something you're doing isn't working, listen and react accordingly. Review those plans, make any alterations they are telling you to make and then hit the woods! MAKE your luck for 2017 ssn now!
As a side note, for public ground hunters, get out there now and figure out where/how others hunted that ground this past year…Most important, figure out where they weren't. Odds are very good that's where you should be hunting Mr. Big in 2017…Where everyone else wasn't! Find those areas and then start scouting them for how deer use them.