Overhunting a good stand
Overhunting a good stand
Overhunting a good stand is a very common problem.  Every stand has a different detection level.  The more deer that know you were there, the higher risk stand it is.  Sometimes the best spot on your place has the worst access, and if you hunt it 2 or 3 times per year it blows the whole property.

Overhunting a good stand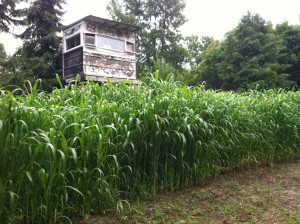 Pick the right stands for the right time and wind, and don't over hunt them.  Learn how often you can hunt each stand by knowing your parcel.
Overhunting a good stand
Do not be afraid to abandon stands if they wreck your whole piece.  Its a smart play.