Food plot strategies
Food plot strategies
Strategic Food Plot Planning
Food plot strategies discussed with Paul Kor.  Volumes have been written about the basics of food plotting.  Get a soil test, kill all the weeds… you get the idea.  But when it comes to the where and how, the answers are a bit more difficult.  Paul Korn of Tombstone Creek Outfitters in Northern Missouri maintains dozens of food plots every season.  He has years of experience when it comes to food plots and is constantly working to make his plots more effective.
 Food plot strategies involve access strategy
According to Korn, the most important factor in placing a food plot is access.  "Access is the number one thing.  You want easy access for a variety of wind directions…  You can put a food plot in to try to attract deer to an area but it's better if you have deer in the area and you put the plot where they want to be.  That's not always the case.  Sometimes you're going to have to attract deer.  That may work a little better up north where there is not a lot of food…. In ag areas… we set up what is really a kill plot.  When we do that, we're looking for access."
 Food plot strategies key on location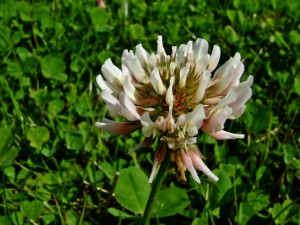 Korn says a mistake many property owners make is putting their plots in the middle of a property.  He says this strategy can be especially damaging on smaller properties.  "Even if you're hunting a piece as small as ten, twenty, or forty acres go hunt the corner of it.  I think where a lot of people make mistakes is they walk their property and they'll say, "I've got the perfect spot for a food plot.  There's a flat area right in the middle."  They put the food in there but you have to walk through a bedding area to get to it.  That is, strategically, a problem.  What you want to do is find a high traffic area that is easy to access for hunters from multiple wind directions that has a fairly decent selections of trees."
The best way to choose a spot for a food plot is to take a look at where you currently have stands.  If deer sign is already present, Korn says adding a food plot just sweetens the pot.  "If I find a spot like a ridge top with great access and it is a travel area with lots of deer sign, there is rubs and deer trails and there is a nice flat spot on the ridge where I can throw a third acre kill plot in, that is ideal."
A lot of people who hunt in agricultural areas don't think they need food plots.  Korn says he tries to provide deer with what they can't get in a farmer's field.  "In the spring, deer can get soybeans in just about any direction they want.  If you plant beans in late July, a month later they are coming up and they are a very desirable food source.  They(deer) will just about wipe them out no matter how much you put in.  Everybody knows they like those beans when they are young and tender.  At that point, you've got the best beans in the county."
How big should your plots be?  If you're providing food to a deer herd that isn't in an agricultural area, bigger may be better.  However, most hunters in ag heavy areas don't need much.  "A lot of times these things aren't much bigger than a garden.  A food plot can be anywhere from the size of a garden up to a half acre.  I would say our average food plot is probably a third of an acre.  That is something that you can manage.  It's big enough where it will feed a lot of deer."
Soybeans, clover, oats, and brassica are popular food plot crops.  Some property owners plant corn but Korn says it is generally frowned upon because of low yields.  However, he often utilizes corn as part of his food plot plans.  "I don't know if you can have a better food source than standing corn if we happen to get a little snow.  I plant it for the late season and for cover… I'll set up a situation that is going to allow me to access my plots."
Food plot strategies are the plans for success.