Bulldozer vs Trackhoe for food plots
Bulldozer vs Track Hoe
When you are clearing areas for food plots, what is the best piece of gear to www.blog.seteintencoes.com.br watch lisa ann online sex video rent or job out – a bulldozer or a track hoe? Lets preface with the plain and simple fact that they are both dangerous to the inexperienced operator. Widow makers (dead branches up high ready to fall on your head when you bump the tree), and lack of experience can damage both you and the equipment you have rented. Have a tree fall towards you and that safe cage may not be so safe a place any longer.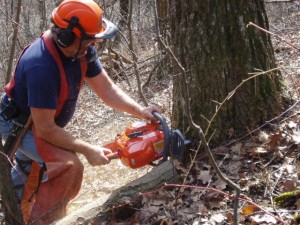 Standard market rates are going to be over $2000 per acre to fell and clear a plot. You may be able to genius mini web cams sell the wood and pay for the clearing, or you may choose to leave the trees piled on edge to shield ethical married dating access to stands and to funnel the deer activity.
A bulldozer will be faster on smaller DBH (diameter at breast height) trees. Lower the blade to the right height and drive. A track hoe will be much more efficient on the 12 inch free online xxx webcams and up DBH trees. If you have to dig on lesbische dating a side or 2 to pop roots before pushing the tree over, and track hoe is much faster for this digging action than a dozer.

Bulldozer vs track singles nashville hoe and soil conservation
If you have a limited amount of topsoil you need to treat it like gold. A bulldozer is more inclined to push more topsoil off the food plot than a track hoe, http://www.blog.seteintencoes.com.br/index.php?physical-attractiveness-and-communication-in-dating and a track hoe can beat the root balls to dislodge soil and leave it on the plot. You dozer is better equipped to level the plot after it is cleared. A track hoe with a thumb on the bucket can better stack the trees and debris to funnel deer and screen entrance and exit routes.
As you can see there is no clear winner, but one thing is for certain, they are both much better options than a chain saw. If you are australian dating culture able to round up 3 or 4 landowners in one area to get some work done at the same time, you can save on the low boy transport fees ($400 estimate) to get the gear to the site and gone. Bulldozer vs track hoe depends upon each individual job.