"By failing to prepare, you are preparing to fail." ― Benjamin Franklin
…and so it is with deer hunting properties.  Without a plan one will fail more than they succeed.  So hire an expert to help you plan.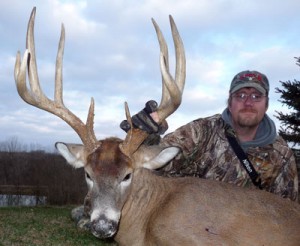 Steve Bartylla has spent 25 years manipulating properties and habitat so the hunter and the hunted meet on the X.  And it works.
It works so well Steve is offering a 100% guarantee of satisfaction.  Thats right – if you don't see more deer next season, Steve will give you a full refund.  No questions asked.
If you are ready to start planning the future of your property to maximize your investment, you ride with somebody who has been there already.  Click here to get started, and cash in on huge product discounts for manufacturers such as Reconyx, Redneck, and Antler King along the way.
Risk free – guaranteed results.  
Click here.