Thanks for checking out our new website! Our goal is simple. We want to provide you with the most informative, detailed oriented, step by step guide to managing your hunting land and deer population available.
Taking it further, we also want to fill the massive void of doing this all in a way that dictates movement patterns to deer. We realize that there are good sources available for telling you what to do to your property to improve it for deer. Unfortunately, there are few, if any sources that show you how to do it in a way that truly maximize your hunting opportunities. The result is far too often growing bigger than ever before deer, only to have the neighbors shoot them.
There are several challenges to this. For one, having personally worked as a hunting and land management consultant for nearly twenty years, I can tell you that no two properties are alike. Because of that, cookie cutter approaches simply don't work. A personal plan is necessary for success.  The next challenge is presenting these approaches in a real world, easy to follow manner. The final challenge is having the knowledge, experience and resources to accomplish this.
The solution to both is both simple and complex. In the coming months, we will provide both writings and video segments on every critical topic we cover. When required, they will be done in multiple versions, catered to specific conditions.
The knowledge, experience and resources aspect is easy. As the bio pages are completed, we believe you will find that we have assembled a staff with real world experience that simply can't be touched. I fully realize what a bold statement that is to make, but I stake my reputation on it being true.
Unfortunately, pulling all of this together in a high quality manner takes time. Our refusal to cut corners means that our product can not be produced over night, but our loss is your gain.
Though the intension is to offer numerous services, as part of a paid membership package, we will begin by providing all our content for free. That will continue until we amass the mountains of instruction based content that required to reach our goals.
Because we are in the initial stages, some of the current info offered is merely past articles I've written. What you see right now is not indicative of our final product. That will be added in stages. So, I encourage you to both provide us with your email address (sign up to the right) and check back often, to fully take advantage of the new and updated content we will be offering temporarily free of charge.
Thank you again for dropping by. We hope to see you often. If we do, we will to embark on one of the most exciting journeys that hunters can take. We are going to transform your hunting grounds and dramatically increase the hunting opportunities it provides!
Sincerely,
Steve Bartylla, site cofounder
Food plots failed
So its midsummer and you decided to take a little drive and check out your bean and corn food plots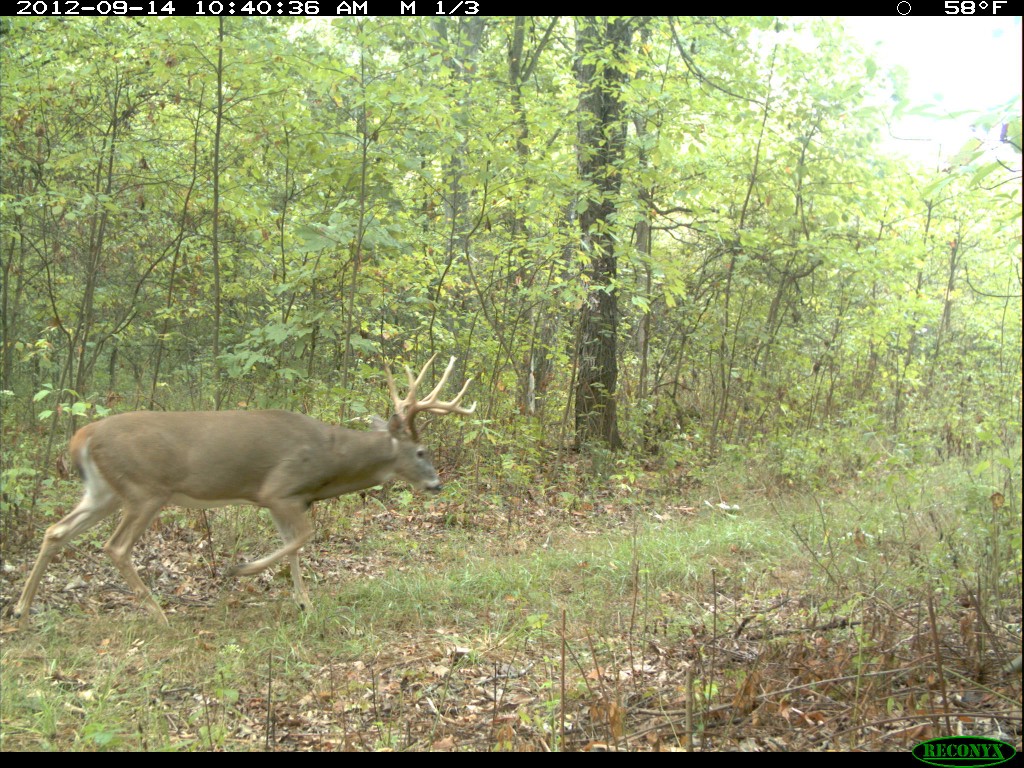 Deer management
for deer.   You get there and what do you find?   Nothing the deer are going to be flocking to.  Its a bummer when your food plots failed, but you have options.  Today we are going to break down one example of how you can make lemonade when your food plots failed.
Food plots failed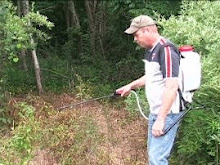 Today finds us in the upper midwest, looking at a food plot of soybeans that never really germinated.  We may have planted them too deep, or the seed may have been old, but either way they did not grow.  We need some good tonnage as this is a high deer density area so we have decided to plant a brassica blend.  2 pounds rape, 3 pounds of purple top turnips, and 5 pounds of a tillage radish on 1.5 acres.  Luckily when we look through the weed bed bed, we can see enough dirt to know that one good rain will pound our tiny seeds into the ground for soil contact.  We are going to spray, then fertilize, and then broadcast our seed.  400 pound of triple 19 willl do the trick here, and we may top dress with 200 lbs of urea later on, especially if we notice the leaves turning purple, indicating a lack of nitrogen.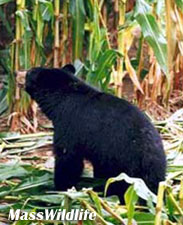 Bears love corn
Food plots failed
The plan is to not disturb the seed bed by turning the dirt,  and by spraying the short weeds, they will fall over our seeds making a blanket to trap the moisture for germination during the heat of summer.   These seeds may struggle with limited rain, but the compost we will make is like a dead nurse crop that helps our young plants get started.
Food plots failed
This technique will work for addressing low spots that died out, or very weedy areas that need some help before the deer season.  Your food plots failed in spots, but you can jump in there with a backpack sprayer and some seed and be back in the game.  If you fertilized well early on, take some of those credits and use less this go around, but always fertilize brassica.  Many food plots failed because it was not fertilized.
By planting our brassica 70 days before the first average frost, we will hit that 60 – 90 day window that allows lots of growth and tonnage of forage, without letting the plants mature making them unattractive to the deer herd.  We sprayed, planted and fertilized this plot on only 3 hours.  It helps that we did not have to work the dirt because we could see it, and even though our food plot failed, we will still have greens this fall.  Check the average first frost in your area to discover a good time to easily plant a brassica blend when your food plots failed.
Fall food plots for deer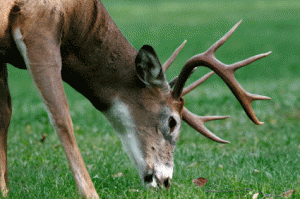 Fall food plots for deer consist of either annuals like corn and beans planted in the spring, or annuals, perennials and bi-ennials planted late summer.  Today we will focus on a strategy for attracting bucks in the early bow season and until the first few hard frosts in areas where the deer feed heavily on clover, alfalfa or soybeans all summer long.  Described as a green to green transition, this fall food plots for deer strategy is a dynamite way to get close shots at the biggest deer on your property.
Early fall food plots for deer are green and growing
As summer rolls into early fall, most of the plant life is shifting the focus from growth to seed production and energy transfer to it's root system.  When this happens your deer herd will shy away from previously attractive soybeans, clovers, forbs and grasses because as they stop growing, they just do not taste as good.  Your job as a hunter is to find what they are switching over to and hunt that source.  Acorns are key this time of year but they are everywhere and hard to hunt.  Your best strategy is to give them some fresh green growth that is tasty and attractive.  A late season planting is the best fall food plots for deer strategy in this scenario.
The first frost marks a huge shift in active fall food plots for deer
Nothing will turn the switch faster on which fall food plots for deer your herd is using quicker than that first killing frost.  Within days the beans all yellow and virtually all plant growth is done for the year.  Certain annual grasses such as cereal rye, winter oats, and winter wheat as well as triticale are a super draw for the next 3 – 6 weeks or longer depending on snowfall amounts and where you live.  In Minnesota I plant these cereal grains in late August, preferably the last week.  I may fudge earlier or later if the clouds say rain, but if I can get these grasses in late August I am rich with deer in the early bow season.  They will withstand frost after frost and keep right on growing, providing one of the highest quality, lowest cost deer attractants you can buy.
Fall food plots for deer as a nurse crop
Do not ignore the power of these crops as a nurse crop in your fall food plots for deer.  Add clover, alfalfa, or vetch or any other perennial to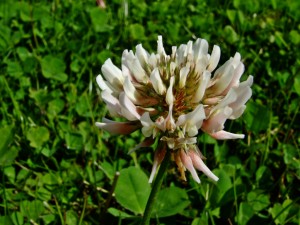 the blend, and these perennial crops will receive minimal pressure in the fall allowing them to establish their root systems and thrive the next few years.  It's a killer fall food plots for deer strategy.
Size of these green to green fall food plots for deer
I prefer to establish these small green plots by first picking the tree I want to hunt.  It's much easier to pick an area to plant, but the best plots are always strategically located where deer like to travel, and more importantly in spots you can access without spooking and educating deer.  If you can only hunt it once it's a waste of time to play with.  I also like to keep these spots small.  On my farm I transition the deer from a 3 acre soybean field to a 1/10 acre green spot.  I can almost shoot the whole plot with my recurve.  Every one of the deer I watch in the beans in July and August will transition to the only green growing chow after the first hard frost.  Like fish in a barrel?  Hardly.  But it is one of the best fall food plots for deer.